Yachts & Boat Coating
iSHINE has developed a line of AquaShield ceramic nano coatings and maintenance products that can be perfectly used on a Boats and they are very easy to apply. Marine Line coatings are solvent based, have a super high water contact angle – greater than 125 degrees, high level of UV inhibitors and Hybride nano particles and provide extreme slickness and gloss. Coatings was designed specifically for gel coat surfaces, marine paints, plastics, vinyl and metal-brass surfaces.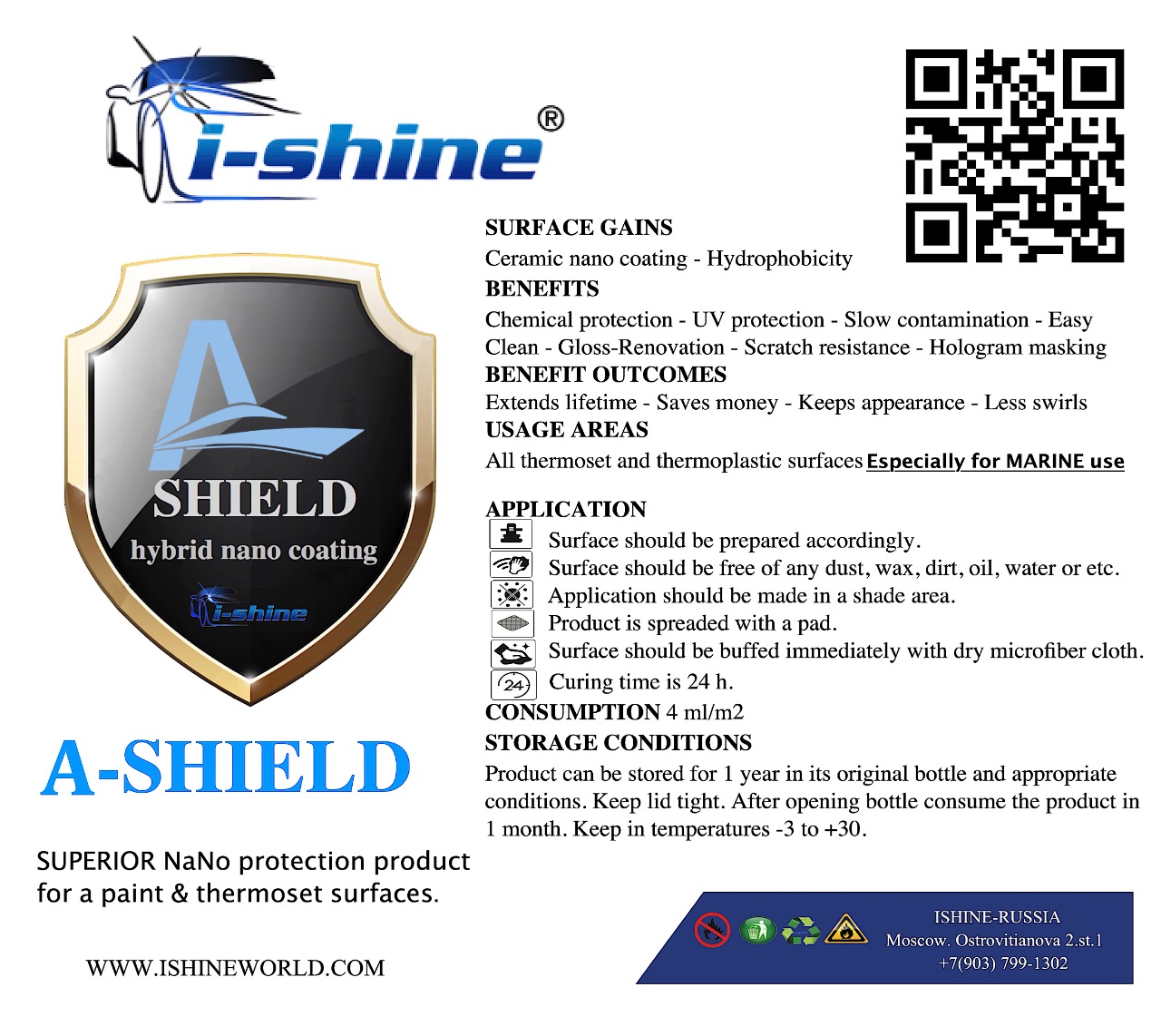 Benefits:
Extreme UV Protection – ultimate protection against the harsh rays of the sun, AquaShield will give you the protection you need. This high solids marine line formula with UV inhibitors to help prevent oxidation.
Preventing Oxidation – by sealing off the microscopic pores of the gel coat, AquaShield nano ceramic coating technology will eliminate the need for constant polishing and waxing. This is most important benefit of that NaNo coatings.
Hydrophobic – AquaShield is Nice and Slick with very impressive hydrophobic properties with a super high water contact angle.
Flexible – Not like an acrylic coatings, AquaShield is flexible meaning it will never peal or crack over time.
Durability – AquaShield is a long lasting coating that when applied correctly can give you up to 12-36 months of protection from the elements depending on how your vessel is stored, used and maintained.
Easier Clean-up– Contaminants just sit on top of the surface making for easy wash down. That still susceptible to water spots, so be sure use deionized or reverse osmosis water systems or you will get water spots.
Deep,-Wet – Gloss – An extra level of gloss and shine – finish that looks better than factory new.