I-Shine Leather Protectant for leather upholstery and surfaces. This product has contains a special mix of natural ingredients and a hi-ech chemical formulation based on Nanos which is designed to soften, beautify, preserve, and protect against possible damaging agents found in the everyday usage of your Car-yacht interior. I-Shine Leather Protectant cleans, preserves,conditions, and protects in one easy step. Contains no adverse active ingredients, or harmful silicons and blocks UV rays. The most technologically and finest advanced product ever on the car care market today. The Product of 21nd Century Technology!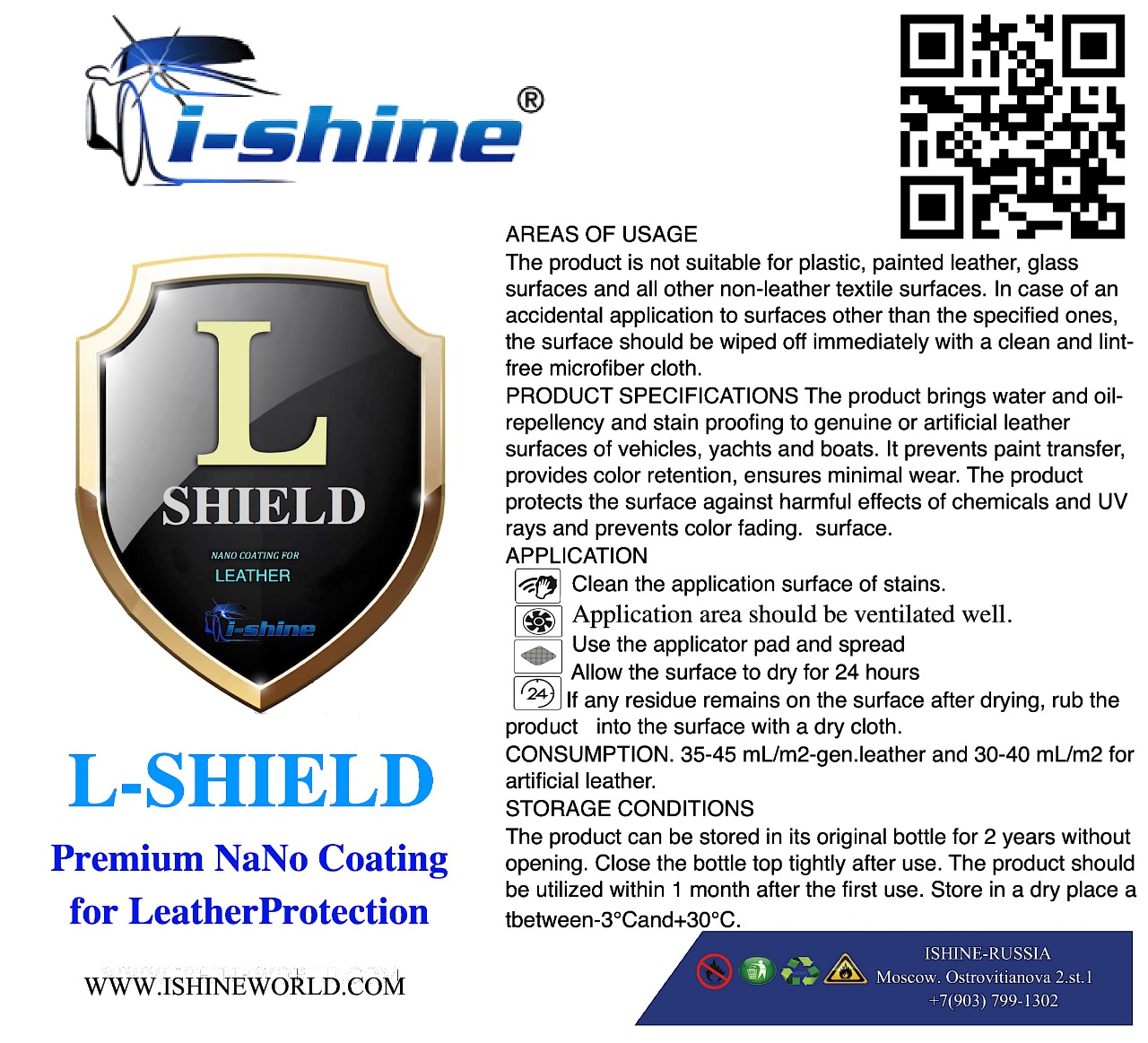 Benefits of Leather Coating
Used to protect absolutely for all types of leather and vinyl
The treated surface is easy to clean from contamination during routine operations.
Fresh color. look and excellent softness – the distinctive qualities of this new structure.
100% resistance to UV
The service life up to 6-9 months
Characteristics:
Volume – 200 ml
Consumption — 100-200 ml for 1 car
Application Instructions I-Shine Leather Coating:
Thoroughly clean the treated surfaces, degrease and dry them.
The best option – applay after proper cleaning.
Shake before using for 1-2 minutes.
Apply a small amount -Shine Leather Coating on soft sponge applicator or the usual and spread out evenly over the surface.
Black leather needs special attention – watch out for the fact. that the weatherstain would can be pop up . Do not let it dry!
When applying, avoid direct sunlight.
The composition is quickly absorbed into the leather surface and requires attention when you remove surplus to avoid the occurrence of weatherstain.