Polymers and nano coatings have a finite lifetime. No matter how carefully they are designed, manufactured and applied, all of them will eventually fail through some type of force in excess of the tolerance level of the coating or its ingredients.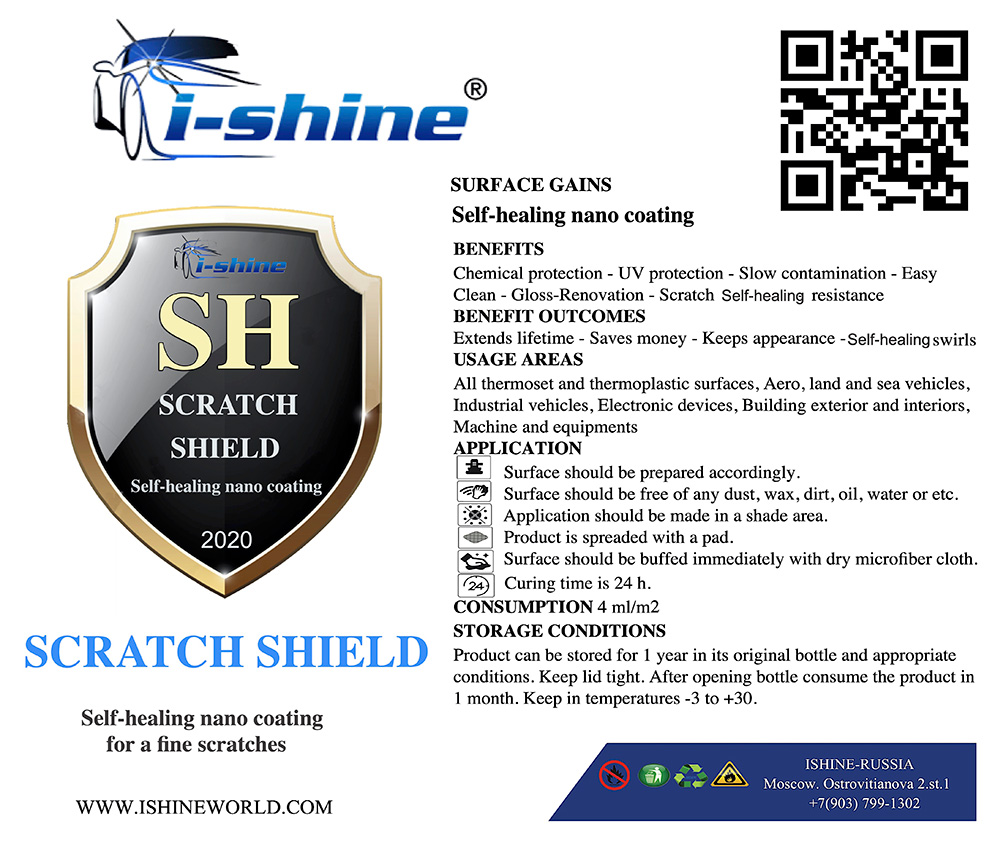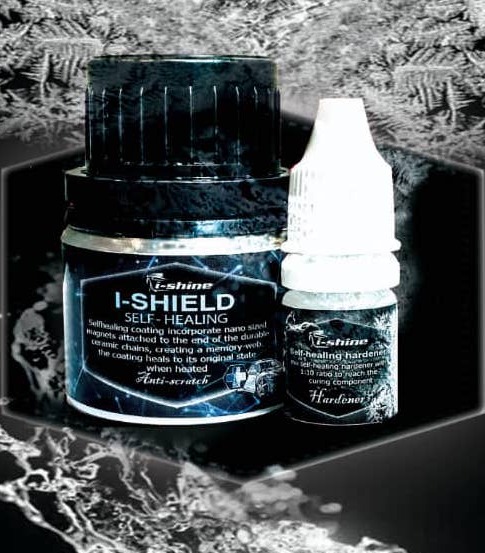 In a 2020 our Lab report the development of unique coating system that possess the ability to self-heal. The most attractive feature of these systems is that the factors that cause the most damage to the coating are the same factors that initiate the self-healing phenomenon. This property is unique since the extent of the healing is proportional to the magnitude of the damage, i.e., repair-on-demand.
Instruction for application of Self healing coating
Step 1
Degrease firstly
Use a degrease agent for degreasing to ensure that no grease remains on the car paint surface.
After degreasing, the paint surface must be hydrophilic then it is completed the first step.
Step 2
Shake the bottle of self healing coating gentally to mix the liquid evenly, it must be shaked gentally not strongly, avoiding too many bubbles
Step 3
Applying the coating to car paint surface evenly
Drop several liquid to the cloth, and wipe it across the car surface. firstly horizontally and then vertically to ensure an even application. it is recommended to apply section by section to make sure even application.
Tips: For each car application to be applied the self healing coating, you can firstly find one unobvious block of car paint surface for small application, in order to test the car paint state and the waiting time of the current temperature and humidity (The main purpose is to observe how many minutes it will make the seal healing liquid sticky)
Step 4
Remove the residue by buffing with a separate microfibre towel
Wipe it with a dry microfibre towel before the self healing coating liquid is about to become sticky on the car paint surface. you can test the time in one unobvious section of the car paint to observe it, for example, if it takes about 3 minutes to become sticky, then you can wipe it with a dry towel on the 2 mins and 30 seconds,
(From time to time, touch the applied liquid with your fingertips to feel the viscosity. In principle, the more sticky the liquid becomes, the more difficult it is to wipe.)
Step 5
After complete the application, it need to wait for at least 3 hours before driving out the car, and remember to do test after 24 hrs to meet the amazing performance after the coating application. if you want to apply more layers, you need to wait at least 4 hours after the 1st layer finished, then you can do the 2nd layer, then wait more 4 hours to add one more layer onto the same car paint surface. it is same as step 2 and step 3 when you want to apply more layers onto the same car paint surface.